Handwash Solutions
If you are planning to serve food or beverages at your event, hand sanitation is important for both the guests and food preparation staff.
Potter's Porta Potties has several solutions with and without water.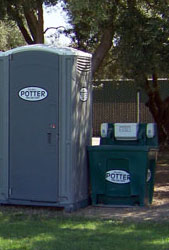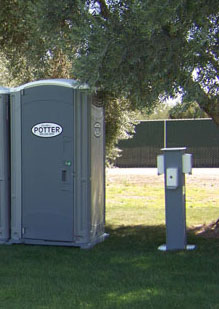 For typical special events, choose free standing sinks and/or hand sanitizers. Remember, Potter's Porta Potties also has sinks contained within the restrooms.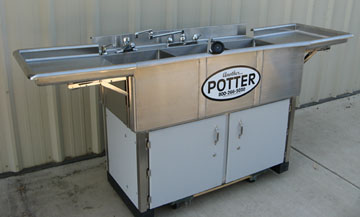 The three compartment sink is designed for food preparation safety and is health department approved. Electrical hook-up is required for the hot water heater. Potter's has generators available for remote events.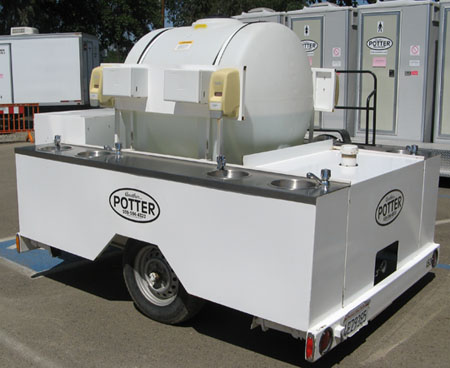 The 8 station hot water trailer - another option for events which meets health department approval.